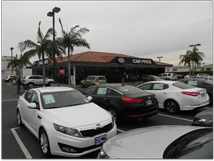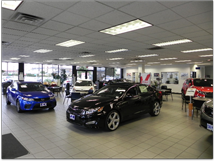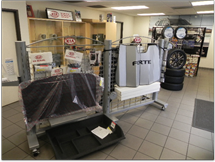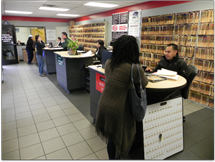 Car Pros Kia Carson, established in 2004, is part of the Car Pros Automotive Group, a family-owned and community-involved company with dealerships in California and Washington state. Car Pros Kia Carson serves the South Bay area with the largest selection of new and certified pre-owned Kias.
"Our sales department is staffed by a group of highly motivated and well trained sales professionals who are committed to one thing: the total satisfaction of our customers," says Steven Fuller, Car Pros Delivery Manager. "Buying a new vehicle involves many little decisions that culminate to the final purchase. Our sales team is available to answer any questions concerning Kia vehicles. They can also help with certified and quality pre-owned vehicles."
But Car Pros isn't just about selling cars. Car Pros Kia Carson gives back to the community. Celebrated salesman Alvin "Alabama" Lovett has facilitated donations by the dealership to numerous community organizations including Best Buddies of America, a special program for needy students at Compton High School and Tomorrow's Aeronautical Museum, also in Compton.
At the corporate level, Car Pros has established the Car Pros Foundation which is involved with communities from Carson, California to Tacoma, Washington. Organizations supported by the Foundation include Food Lifeline, Cascade Regional Blood Services, Tacoma Global Neighbor Project, Hyundai Hope on Wheels and Northwest Harvest. The Car Pros Foundation is also known for sponsoring teams, helping families serving in the military and helping single moms struggling to buy clothing and school supplies for their children.
Car Pros had humble beginnings. After returning from Vietnam in the early 70s, Ken Phillips, the man who would eventually become president and owner, worked at Good Chevrolet in Renton, then at Pacific Auto. After 16 years of working directly with the public, he ventured out on his own and opened Car Pros of Auburn.
"In all the years I've been in the business, one thing that hasn't changed is the all-important thing of taking care of the customer," says Phillips. "That's why whether it's on television or face-to-face, I like to talk directly to people and have a conversation with them." In his television commercials, Phillips delivers a message with a straightforward honesty. Speaking directly and unrehearsed, he says "You're gonna like what you see." And with a half dozen dealerships in more than one state and an A-plus rating by the Better Business Bureau, apparently people have.